See on Scoop.it – mrpbps iDevices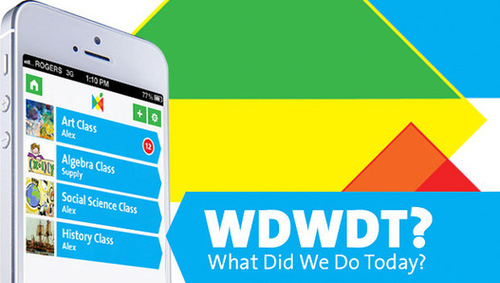 There's a new app called WDWDT (stands for What Did We Do Today?) and is a messaging service custom-built for students, parents, and teachers.
John Pearce's insight:
This app could be quite useful because it frees teachers from the often problematic deadline demands of newsletters, (many times I either failed to meet dealines for important notices or had to drop all other work to get things out "on time" when with this sort of app I could have done similar alerts in my own time. Of course the downside is that you are doing these alerts in your "own time" and therefore could build up expectations that can't be met all of the time. Interesting to see in the article mention of the tie in with Edmodo.
See on edudemic.com